Without further ado, it's time to talk Pussy Worship.
⁠Some women feel absolutely ambivalent about oral sex,
"It's not my favorite but I know he likes doing it"
Do you feel similar? ⁠Pussy Worship is different.
And I'm going to show you how.
So that you can give her toe curling orgasms that defy definition
…Ready?
Part I: Preparation
Have everything she could possibly desire by your side like yoni butter or coconut oil.⁠ Remember that ambiance is important to her—mood lighting, the perfect temperature, sultry tunes.⁠ Prop your queen up on pillows so she can completely relax like an odalisque on her divan.⁠
Now focus.
Pussy worship requires your full attention.⁠
Bring your hands together at your heart and adore her. See her soul with your eyes.
Bow.
Whisper something into her ear.
Foreplay takes precedence in any penetrative sex so tend to her primary erogenous zones; the neck, the nipples, anywhere that makes her shudder.⁠ And discover her secondary erogenous zones…⁠
Sweetly kiss her 3rd eye, her throat, and her belly.⁠
Caress your way down to her toes.
Go slow.
Even slower.
Alternate between nuzzles, massage strokes, tender caresses and the lightest of feather touches. Tell her how beautiful she is. Knead those delicious, sexy thighs.
Open her. Relax her. Awaken her.
Check in with yourself, too (!) because the more relaxed and embodied you are, the more relaxed and embodied she will be.
Touch her everywhere right up to the edge of her genitals.
You want her body to beg for you to caress her sweet spots.
Massage one breast at a time with both hands.
Suckle her nipples.
Inhale her everywhere!⁠
And then…⁠
And then…⁠
Stay tuned for part II ;)⁠
⁠
In the meantime, share what you think should come next in a comment below… ⁠
Stay Blessed,
Bella LaVey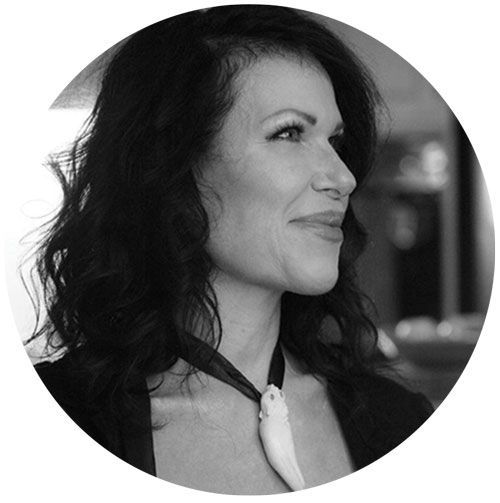 Turn up the Dial on your Sex Drive!
Ladies, make your pleasure a priority and watch your world change. Enroll in my 6-week, online workshop for pleasure, beauty, and longevity.