Surviving Starcrest Acadamy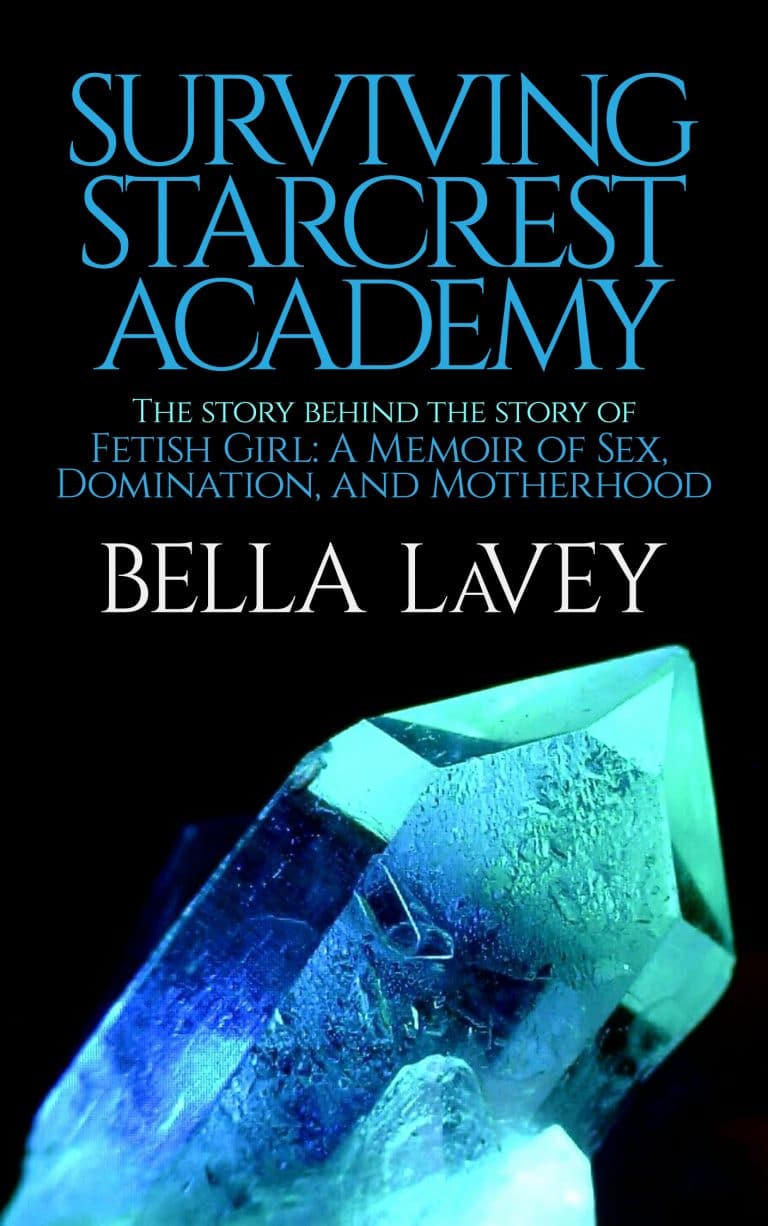 Skip Sunday School and read this book instead! Join Bella LaVey on her unflinching journey through the underworld of sex, where the mingling of pleasure and pain reopen the childhood wound of love withheld and eventually lead to healing. Defined by compassion, humor and violence, Fetish Girl proves that the spiritual path can be one of adventure, startling discovery and large men in pink tutus. A moving and courageous book, full of outcasts and deviants–the kind of folks Jesus called friends.
Rich and evocative, Fetish Girl is an unflinching look at learning to live life on one's own terms while making peace with the past. Bella LaVey compellingly renders the hard choices a single-mother makes to support her child and define herself. At its center, this book celebrates healing, connection, and the power we have to shift our narratives.