FETISH GIRL: A Memoir of Sex, Domination and Motherhood
Published by She Writes Press
Order on Amazon.com or support a thriving bookstore community by asking your favorite local bookstore to order the book for you.
Fetish Girl is a provocative, dark, and erotic memoir that tells it like it is. LaVey pulls readers into her evolving journey: dancer to stripper to dominatrix to erotic wrestler to BDSM aficionado―and all of this while being a single mother trying to do right by her son. This true story doesn't hold back from diving into these subcultures with a keen eye for the kinky, for the sexy, for the power of taking a risk. "Fans of the Fifty Shades series will undoubtedly find much to savor in this ribald, risqué, and captivating remembrance.
Writing and publishing Fetish Girl has been one of the most significant journeys of personal exploration that I've ever embarked on. 
There were many reasons that motivated me to write a memoir including the death of my best friend, turning 50, and a commitment to living a creative life, but ultimately it was the next step in my development.
The form is a crucible. I didn't know it at the time, but in order to truly live fearlessly and authentically, I needed to unravel the shame that I had accrued over my lifetime.
My hope is if I share my experiences of shame, you'll be less alone in yours.
I don't believe we can completely disregard who we've been or what we've done. We grow. We change. We accept. We make amends. Owning our story and our past feels vulnerable, but it's brave and, ultimately, it's the path to liberation. Fetish Girl became a spiritual journey to craft my story into art.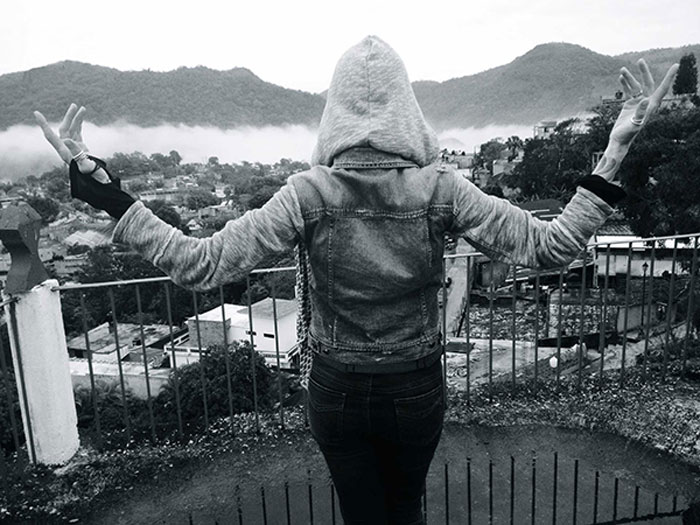 None of us should hide in the dark. There's nothing more powerful than bringing one's darkness into the light. We become unshameable.
Skip Sunday School and read this book instead! Join Bella LaVey on her unflinching journey through the underworld of sex, where the mingling of pleasure and pain reopen the childhood wound of love withheld and eventually lead to healing. Defined by compassion, humor and violence, Fetish Girl proves that the spiritual path can be one of adventure, startling discovery and large men in pink tutus. A moving and courageous book, full of outcasts and deviants–the kind of folks Jesus called friends.
Rich and evocative, Fetish Girl is an unflinching look at learning to live life on one's own terms while making peace with the past. Bella LaVey compellingly renders the hard choices a single-mother makes to support her child and define herself. At its center, this book celebrates healing, connection, and the power we have to shift our narratives.