"Beloved, she is calling you, howling for you to face her
and reclaim the wholeness of who you are."
—Chameli Ardagh
Soulful Sexuality 3-Month Program
$1300/month package
My signature 3-month Soulful Sexuality Program is designed to catapult you into a stronger,
more passionate connection to yourself and your sexuality than ever before.
We'll partner together for three months to revolutionize your sexual self. This includes coaching,
healing, diet, nutrition and lifestyle tips for libido and sexual health, Daoist sexual rejuvenation exercises,
embodiment practices and Tantra.
The program is completely customized for your specific needs. Think this could be for you?
Schedule a chat with me, completely complimentary.
Pleasure is your birthright! Unfortunately, most of us were never properly educated on how to have a fulfilling adult sexual life.
Our sexual essence is often buried under layers of societal beliefs, shame and confusion. When we start to unwind the cultural conditioning and shame from our nervous system we begin to unveil our erotic truth. Sexual energy is life force energy; when it's blocked it impacts all other domains of life especially one's creativity, health and finances.
It's my honor to help you become sexually vibrant, healthy and whole. I believe that we're all born to be dynamic sensual beings, each with our own unique erotic signature.
Let's find yours!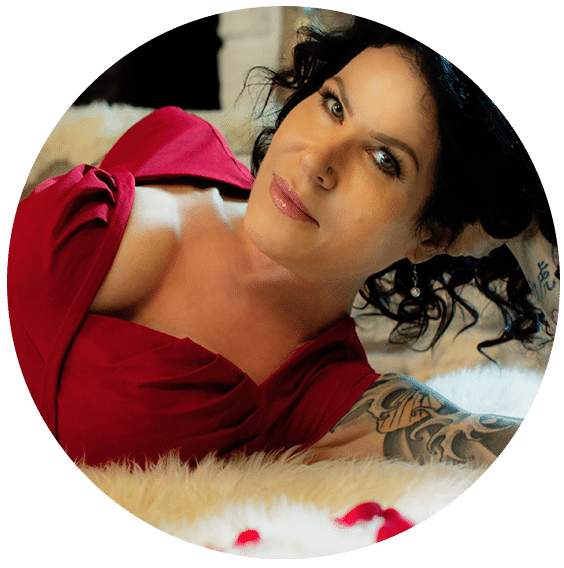 Curious if we'll click?
Schedule a free 30 Minute consultation with me!
Program Curriculum
There's a profound and rich human experience in every stage of life; our sexuality grows and evolves as we do.
MONTH 1
EMBODIMENT + EXPRESSION
Embodiment connects you to your erotic divinity and awakens the primal, undomesticated and untamed force that is uniquely you. We'll release trauma and outdated beliefs while redefining boundaries. 
MONTH 2
AWAKENING + ACTIVATION
We are both carnal and sacred, mutually inhabiting our innocence and seduction. Discover your erotic signature as we ACTIVATE. Month 2 delves into Taoist sexual alchemy, polarity and anti-aging practices.
MONTH 3
CREATION + INTEGRATION 
We meet the world with authenticity as wild, flowing, erotic beings with no time for shame. Month 3 teaches how to celebrate pleasure and step into sexual power. 
FOR THOSE IN THE AUSTIN AREA
One 90-minute kickoff session
Plus two 90-minute sessions a month
One 15-minute strategy call a month
Weekly email and text support
FOR THOSE OUTSIDE THE AUSTIN AREA
One 1-hour kickoff session
Plus three one-hour sessions a month
One 15-minute strategy call a month
Weekly email and text support
1-hour Integration Session
*The Soulful Sexuality 3-Month Program is chock-full of additional resources including:
Exercises, prompts, and handouts plus Voxer and text support.
Themes often explored with my clients

 
Anti-Aging Hacks
& Rejuvination
Every interaction with you was a stepping stone toward having the life that I couldn't have even imagined in the past (which I'm joyfully living now). You're beyond an inspiration.
Bella, I want to tell you how grateful I am for the practice and advice on the seduction styles in our last session. You have elevated our marriage and our sex life has been amazing!
Heighten your capacity for deep connection
while skyrocketing your sexual pleasure.
Reclaim your power.
Working with a coach is engaging in an alchemical process of creation. Together we unwind shame and limiting beliefs, and weave in the stories and desires that empower you to live a life of greatness.